Inaugural Cocktail Contest Winners Announced: Congratulations to Rais Hendrix and Ludgero Da Cruz!
Cocktails Inspired by the Seasons- From Fall in South Georgia to Spring in South Africa
When we launched our inaugural Richland Rum Cocktail Contest back in August we had no idea what to expect from the entries, nor did we have any real criteria for judging. Just as we let our rum decide when it is ready to be bottled, we let the entries speak for themselves and all of the recipes entered had an influence in choosing a winner. Also, as we accumulated entries from all over the world we decided that it only made sense to choose both a Domestic and an International Winner.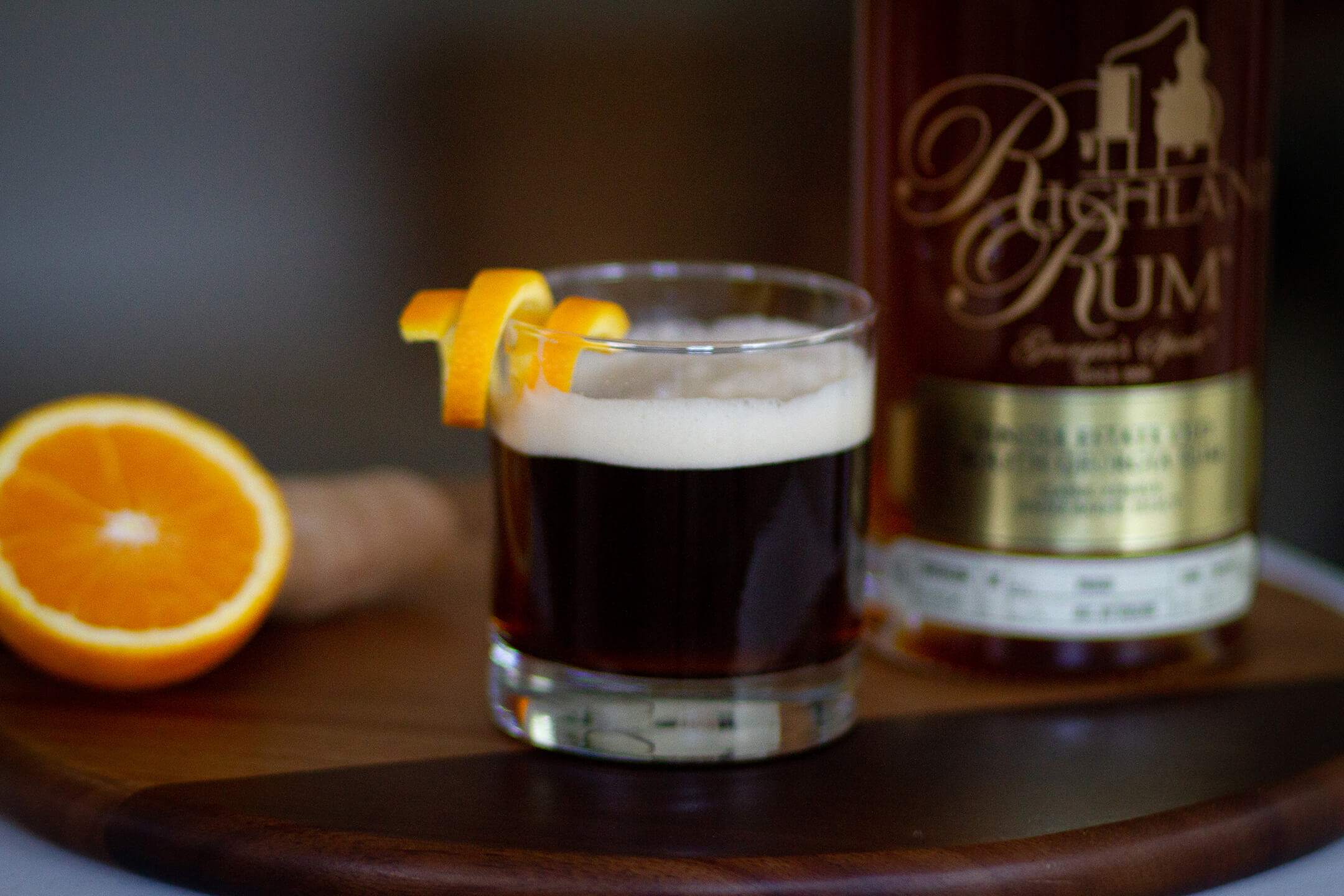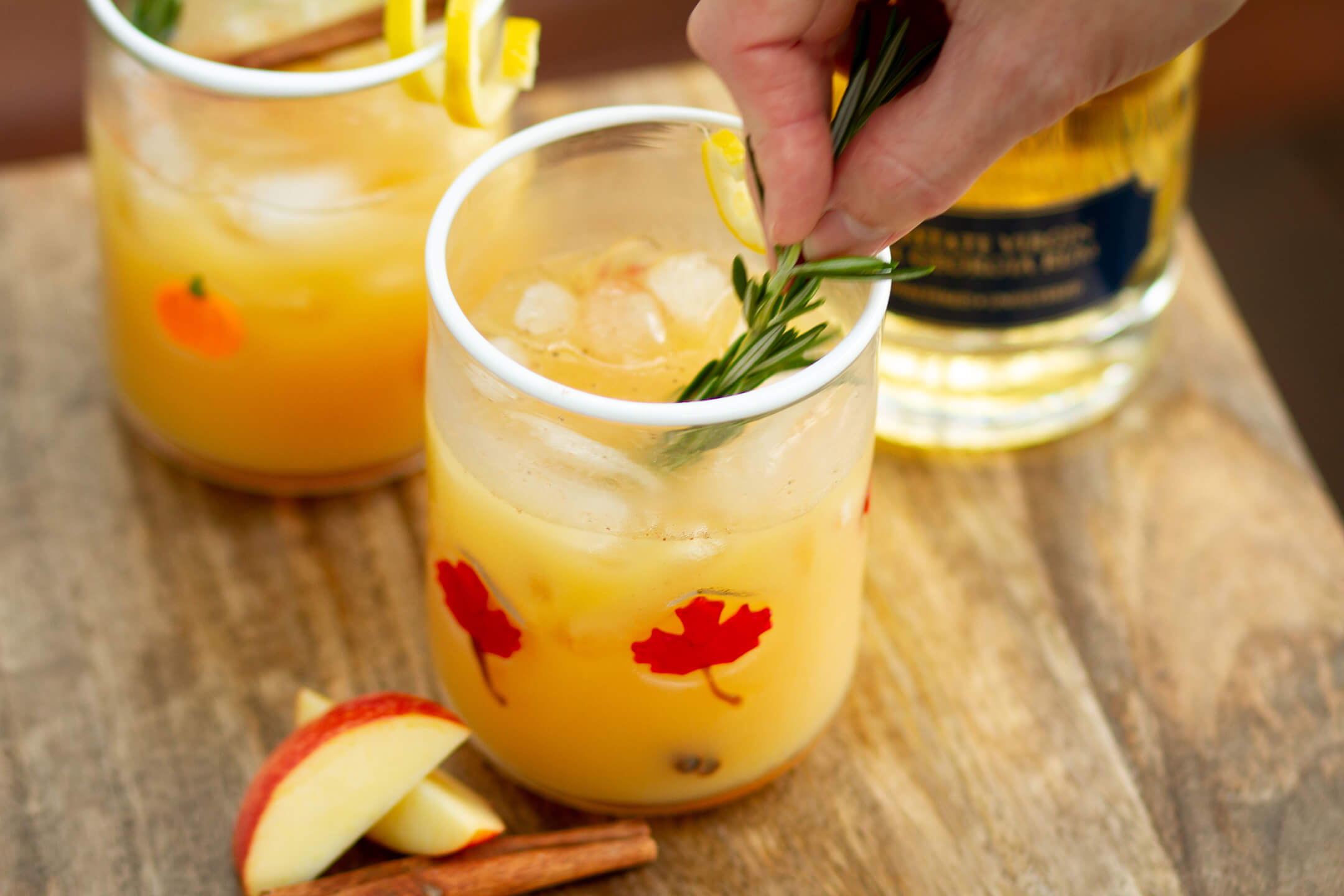 Rais Hendrix's "Cider Rum Punch" turned out to be the perfect cocktail for the seasonal transition from Summer to Fall here in the South (USA). Rais was certainly inspired by the changing weather as well as the access to fresh, local ingredients, with some of the ingredients being available in her own backyard. She chose the Richland Rum Virgin Coastal Georgia Expression as her base because of its "versatility" and her prior experience using it in mojitos.
"I thought the Single-Estate Virgin Coastal Georgia Rum would work perfect for this cider cocktail because it has also been great in mojitos; it has a more developed flavor than other rums and I liked the depth it brought out."
Rais and her husband enjoyed their Cider Rum Punches on the back patio on an evening when the first bit of Fall chill was in the air, and she mentioned that a nice campfire or cozy mountain lodge would also make ideal settings. To accompany the cocktail, Rais cooked up a simple, rustic plate of roasted vegetables (purple, sweet, white potatoes and carrots) and a mixed green salad with pear and onion in a mustard vinaigrette and some crusty bread on the side…DELICIOUS. Her husband smoked salmon in a brown sugar rub to also pair alongside his Cider Rum Punch.
Rais' creative use of fresh, local, and seasonal ingredients that match well with the rum are what made her concoction stand out among a long and worthy list of other domestic entries. On the International side, the access to fresh and seasonal ingredients once again continued, but in this case the seasons were reversed. Ludgero Da Cruz's "Georgia Sunrise" comes to us from South Africa, where Winter is turning into Spring. Fresh oranges and ginger are everywhere there, and the prospect of warmer weather evoked the idea to put the coffee on ice…although, there is perhaps a hotter version of this cocktail to be tried as well. We have seen the Richland Rum Classic Reserve used in other coffee cocktails (The Richland Coffee), but the addition of fresh squeezed orange juice and freshly peeled ginger give this cocktail a very dynamic flavor profile. Citrus is a flavor note that often shows up in the aromas and tasting characteristics of the Richland Rum Classic Expression, and the use of the orange juice seems to accentuate those notes of the rum when used in the cocktail.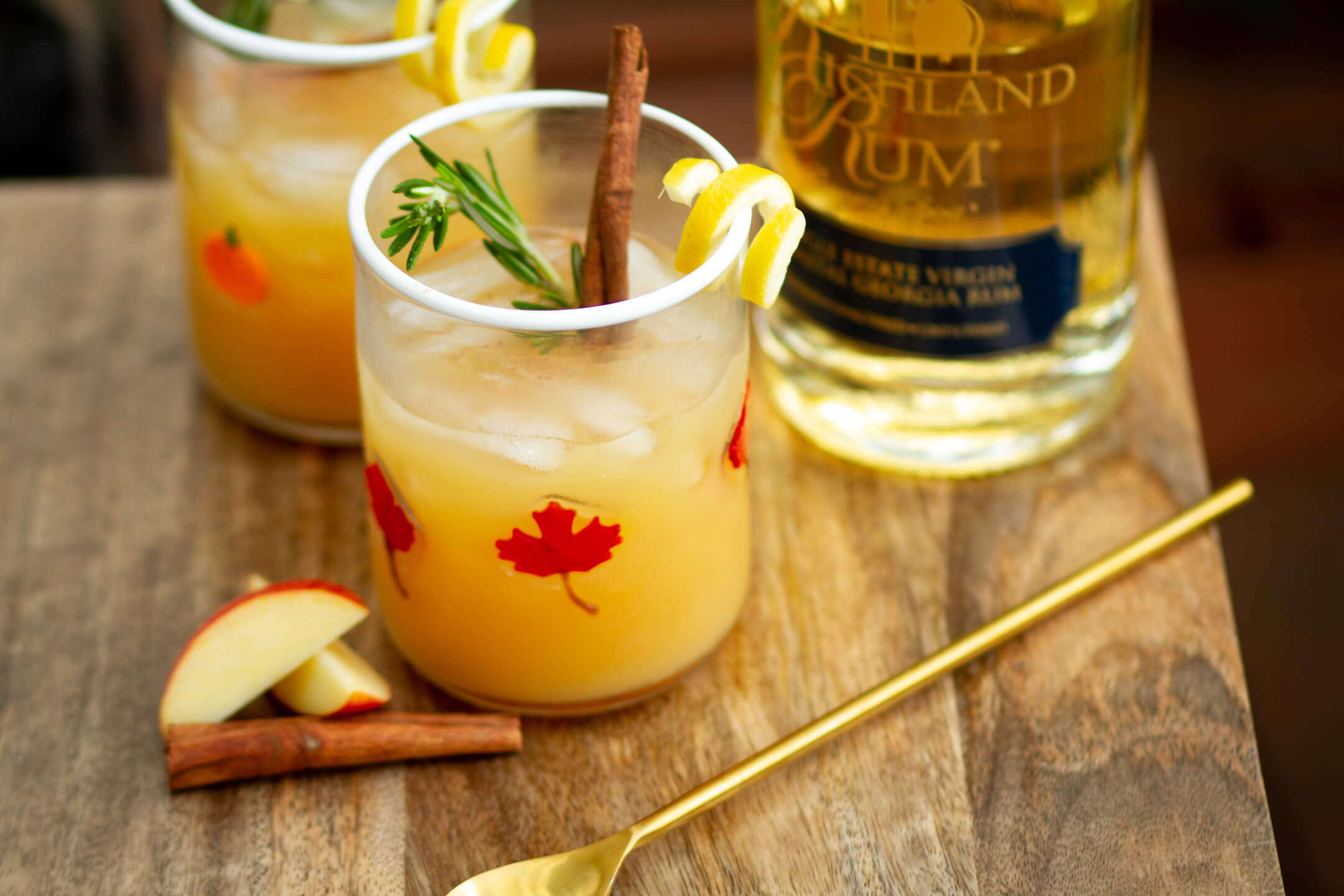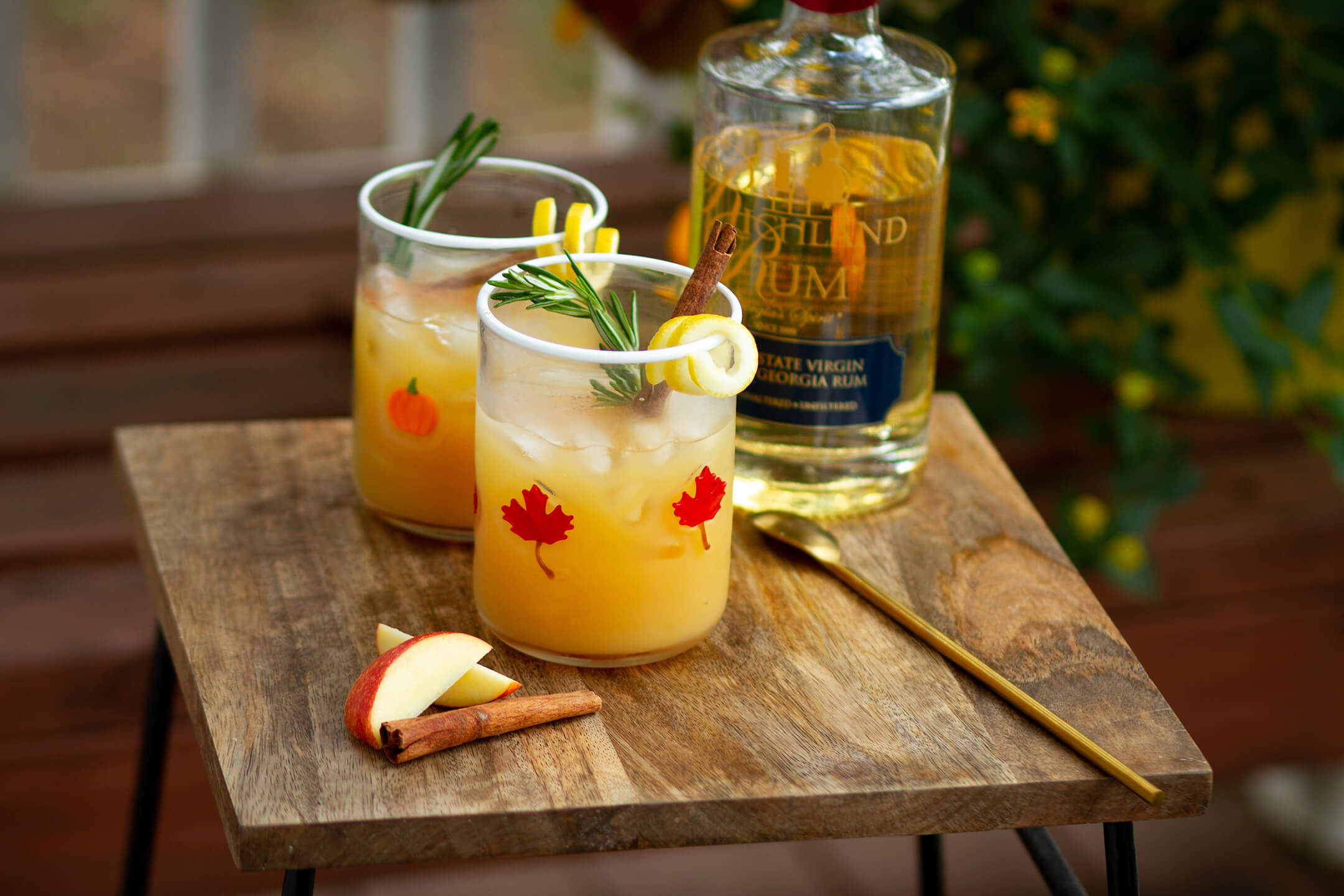 The Georgia Sunrise is a delicious pick-me-up on a warm afternoon- the rum and caffeine perfectly balancing each other along with the equally balanced flavors provided by the various ingredients. Although the landscape in South Africa is very different from that of our farm at Richland Estate, both locales are an ideal place to enjoy this delicious cocktail.
We were thrilled to receive so many wonderful entries, and although we could not pick so many winners, many of the recipes we received will likely influence some of our own cocktail creations in the future. In fact, we will be posting a few of our other favorite entries periodically on our social media pages in the coming weeks, so please stay tuned and check those out. Congrats again to Rais and Ludgero!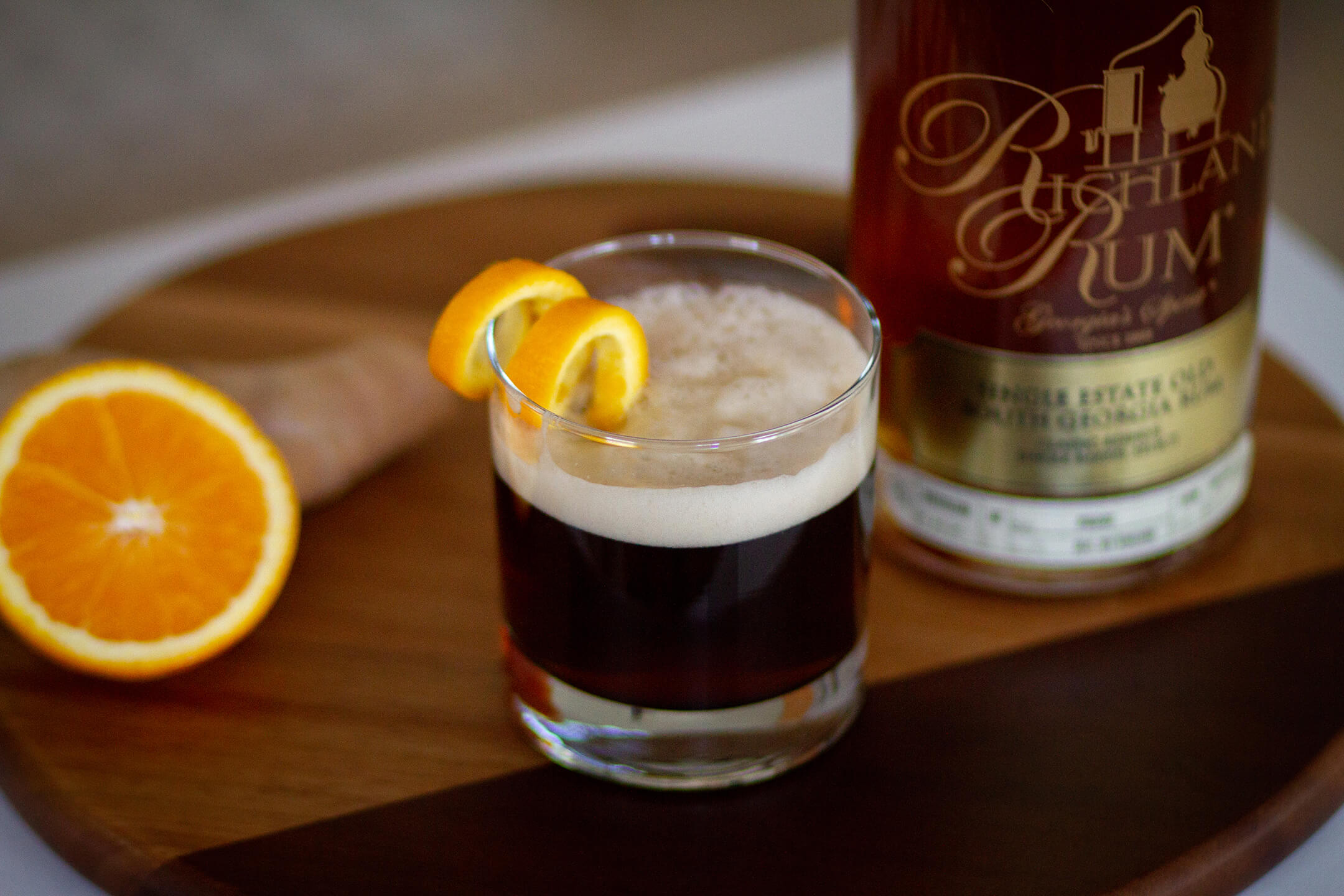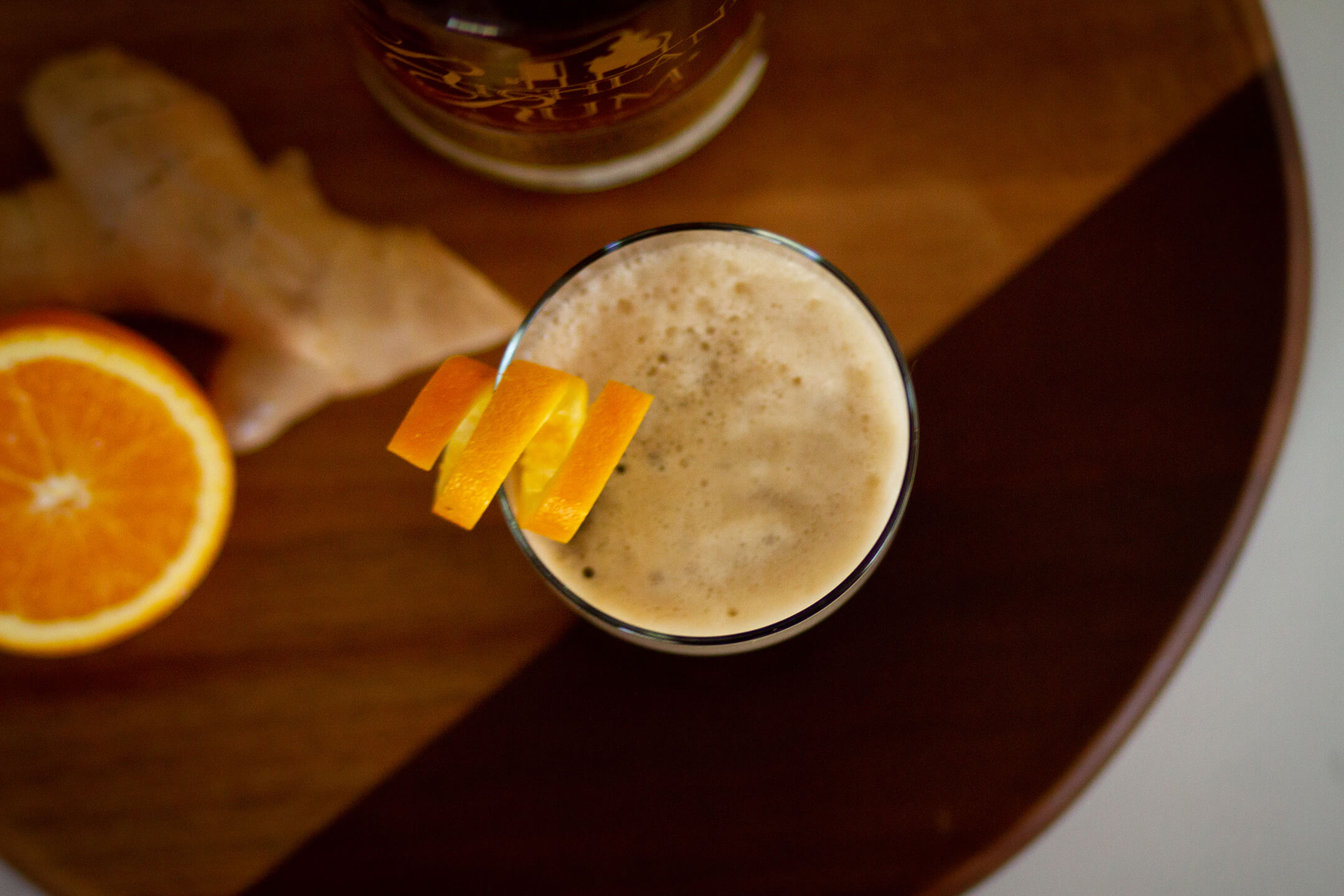 Domestic Winner:
Rais Hendrix: "Cider Rum Punch"
Ingredients: 
4 oz Richland Rum Virgin Coastal Georgia Expression

8 oz Fresh Apple Cider (simmered with slices of orange, lemon, cinnamon and whole cloves and then strained into a jar)

Fresh Citrus Slices (orange or lemon)

Sprig of Rosemary 

Fresh Ice Cubes
Ritual:
In a mason jar (16 oz), combine 4 oz of Richland Rum Virgin Coastal Georgia Expression with 8 oz of fresh, chilled apple cider. Fill the mason jar with fresh ice cubes. Stir using a long sprig of rosemary and leave in as garnish. Add citrus slice garnish. ENJOY!
International Winner
Ludgero Da Cruz: "Georgia Sunrise"
Ingredients:
2 Parts Richland Rum Classic Reserve

2 Parts Fresh Brewed Espresso

1 Fresh Squeezed Orange

Slices of Fresh Ginger (adjust for taste)

Fresh Ice Cubes
Ritual:
Combine double shot of espresso, double shot of Richland Rum Classic Reserve, 1 whole squeezed orange, and a few slices of fresh ginger into shaker with ice. Shake vigorously and strain into coffee glass with ice. Garnish with orange peel and fresh ginger. 
To sweeten based on preference, use Richland Almost Rum Pure Sugar Cane Syrup.