February Newsletter
Greetings From Richland Rum!
2020 is off to a fast start here at Richland Rum! In January, Erik and Karin were guests at the Georgia State Capital accepting a lifetime achievement award on behalf of Richland Rum for the company's impact on rural economic development in the state of Georgia. In early February, our brand new tasting room in Richland opened up and it looks absolutely stunning. The new tasting room entrance is right on Broad Street and has additional bar space with an expanded gift shop. For everyone who has visited the Richland Distillery in the past, it really will be a pleasant shock to see the renovations. This weather is making it hard to decide if we should be sharing a warm weather cocktail or a cold weather cocktail, so we split the difference and provided a recipe for our "Richland Russian". We have been preparing the Richland Russian with our rum barrel aged roasted coffee made by our friends at Café Campesinos and it is delicious. We still have a few bags of coffee available for purchase at the store here in Richland. Last thing, The 2020 Taste of Richland is fast approaching (Sunday, April 26, 2-5 pm) so be sure and grab your tickets soon!
Cheers!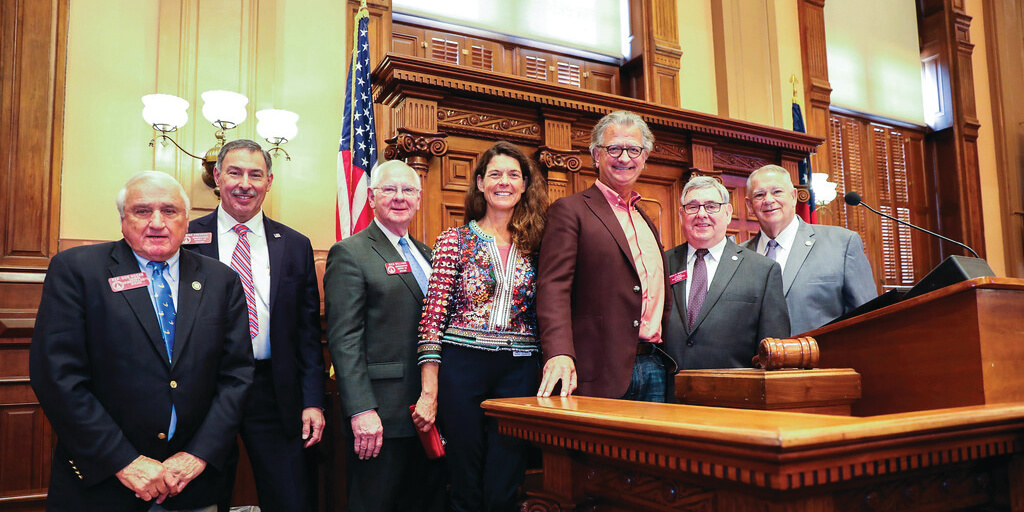 Richland Rum Receives Economic Development Award at State Capital
In January, Richland Rum was honored with a lifetime achievement award for the company's impact on rural economic development here in the state of Georgia. We are very gracious for the award as it highlights not only our efforts made in the alcohol/spirits industry, but our impact in the agricultural and farming community as well. Richland Rum always starts on the farm at Richland Estate, so receiving recognition across industries was very special. This quote given by House Speaker David Ralston sums up the award and its impact perfectly:
"Richland Rum is rum made here in Georgia, by Georgians, and is putting Georgians to work". Thank you so much to our local state representative Gerald Green and everyone under the Golden Dome for your continued support of Richland Rum!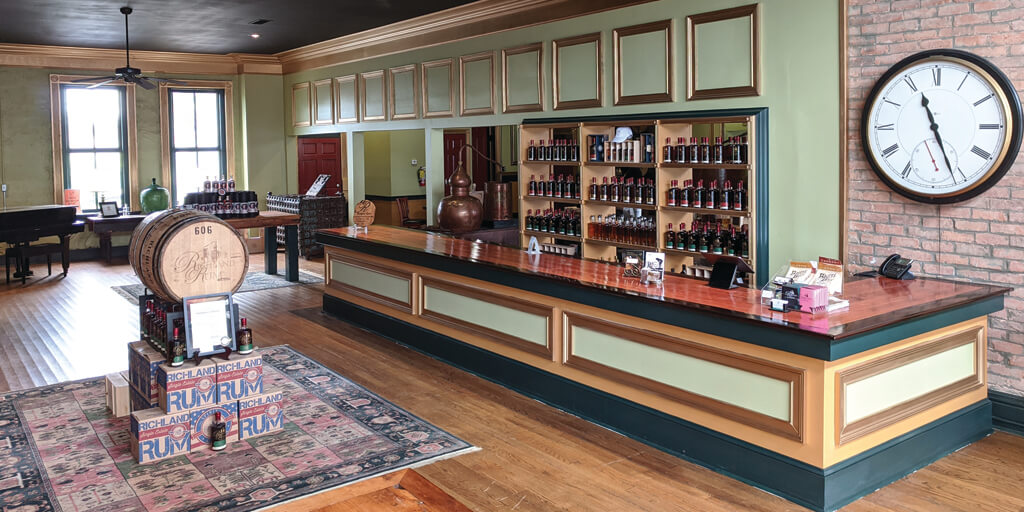 New Tasting Room at Richland Distillery Unveiled
In early February, we unveiled our new tasting room at the Richland location and the feedback has been fantastic! The new entrance is right on Broad Street, with guests walking into a pleasant open room with much more bar space for tastings at the conclusion of tours. All five expressions are elegantly displayed behind the bar and are available for purchase and tasting, and the room is ornamented with various visual pieces including our French Alembic Still which found its way into our distillery from Bordeaux, France. Seeing this still is a nostalgic ode to wine and spirits makers of the past, and is a visual reminder of our dedication to high quality rum making born out of tradition (The Richland Standard). We invite you all to come out and see the beautiful renovations for yourself, but in the meantime you can see a quick video tour of the tasting room here.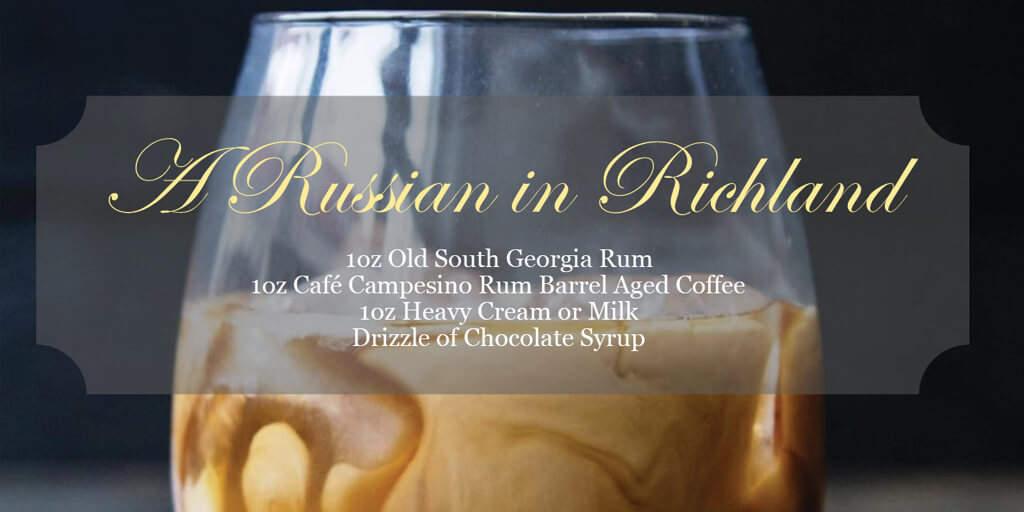 Introducing The Richland Russian: A Rum & Coffee Drink For Any Season
You've heard of a White Russian, and you know about our Richland Coffee, so how about a cocktail that's the best of both?
Richland Russian Recipe:
Introducing The Richland Russian: A Rum & Coffee Drink For Any Season
Brew a French press full of Café Campesinos' Rum Barrel Aged Coffee and let it cool. Refrigerate once cool.
Fill a glass with ice, drizzle chocolate syrup over ice, add 1oz cold coffee, 1oz old GA rum, 1oz heavy cream.
Serve as is and let your guest mix well before enjoying!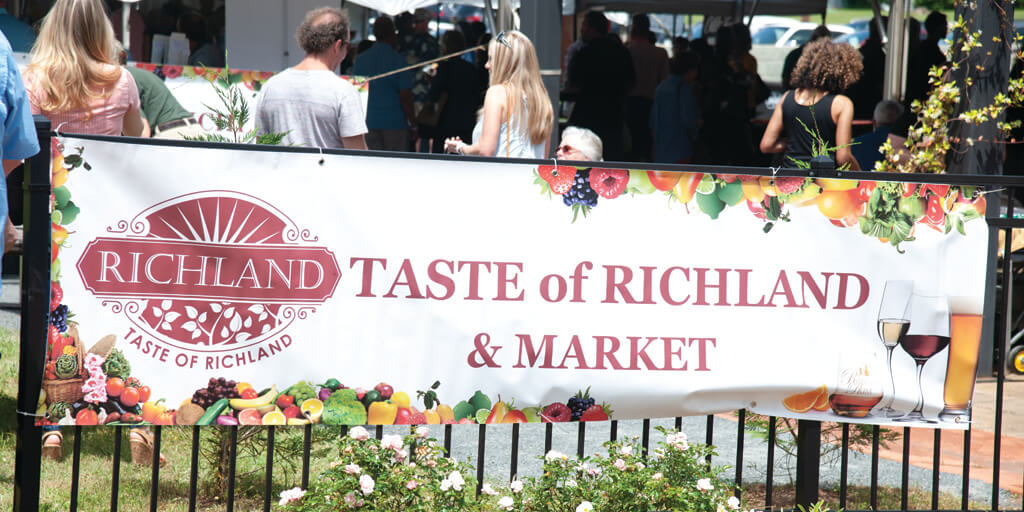 The Taste of Richland is Fast Approaching (Sunday, April 21, 2-5pm)
This year's Taste of Richland event will be here very soon! Be sure and join us on Sunday, April 26th from 2-5 pm at the Richland Distillery to enjoy all the delicious food, drinks, art, jewelry, soaps, other items, and more. Dozens of local vendors will be on hand, and all proceeds will once again benefit REACH Georgia. Last year, over 700 people attended and we are expecting an even greater turnout this year. Secure your tickets by following the link: